Skip Navigation
Website Accessibility
We love Paulette Stewart and all of her Plum Street Samplers designs!! We've used a couple as staff challenge pieces. Hares Winter was used to as a Winter Olympics challenge, when you start stitching when you start watching all the opening ceremony and have to finish by the time the flame is out. Great fun!
To see more of Plum Street Samplers, click on
this link to the Hoffman pages
, and to order, please
email us
!
Hello Spring; Hello Summer; Hello Fall; Hello Winter - $10 each - A&T thread modifications available with purchase of chart or overdyed cottons
Eat Crow; Buzz Off $12 each
Miss Bingley's Library $12 - A&T silk conversion available with purchase of chart or silks
Ghoul Tidings (to you wherever you are…) $10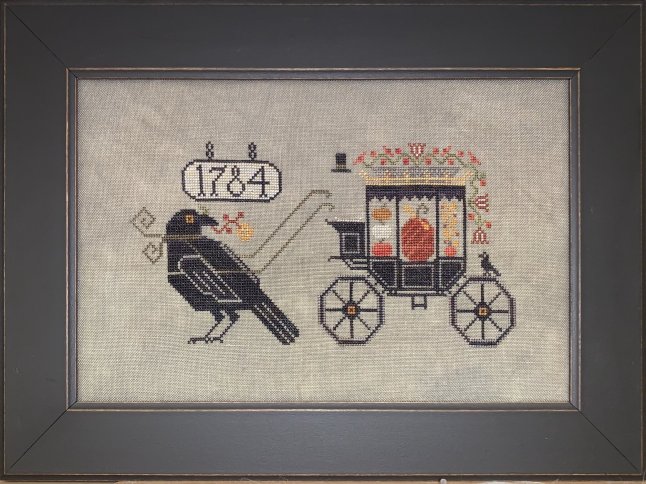 Halloween Delivery $10 A&T silk conversion available with purchase of chart or silks
Winter Wienerland $10 (walkin' in a winter….)
A Friend Loveth $10
1831 Christmas $10
Paradise Lost $22
clockwise from top left: Free Bird ; 3 versions of Hares Winter $9 stitched as a Winter Olympics challenge on 16 ct aida; 40 ct linen; 45 ct linen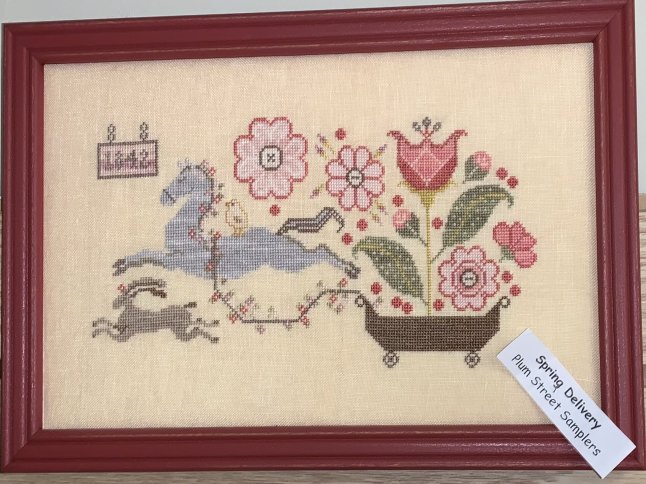 Spring Delivery $10